Made of the best quality components metalwork wall decorations will wonderfully emphasize the charm of rooms in a modern or industrial style. Our extensive collection of this type of products includes clocks, paintings, frames and other products in various colors and sizes.
People arranging their rooms in an industrial style often decide on metalwork wall decorations. This is a perfect solution because these products are made of metal. They fit perfectly into the climate of a slightly cool, raw interior. If you are a person who arranges an apartment or an office in a loft style, you can opt for metalwork wall decorations from our assortment. These products are distinguished by high aesthetic and functional values. These beautiful products were created by the best craftsmen employed in renowned manufactories. Hand-made decorations from the metalwork category do not require additional conservation treatments.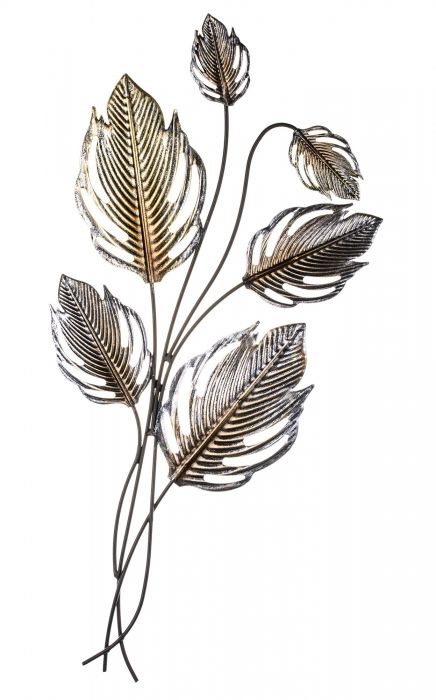 Wall decorations metalwork – unique decorations
The standing and hanging decorations from the metalwork category recommended by our online store delight with their unusual appearance. Among the products that deserve special recognition are metal cars, dedicated to automotive enthusiasts. They can decorate offices for work or living rooms. In addition, we also offer the Derby collection, in which you will find sensational cups and vases. If you are a person who grows potted plants, you may be interested in metal flowerbed covers that will perfectly emphasize the loft winter garden, balcony, terrace or interior where you store your favorite flowers. The products we offer from the metalwork collection can be perfectly combined with other items from our offer in a loft or modern style.
Original metalwork wall decorations are handmade products. They are distinguished by timeless beauty and perfect refinement of all details.